Cherry Family Kale Salad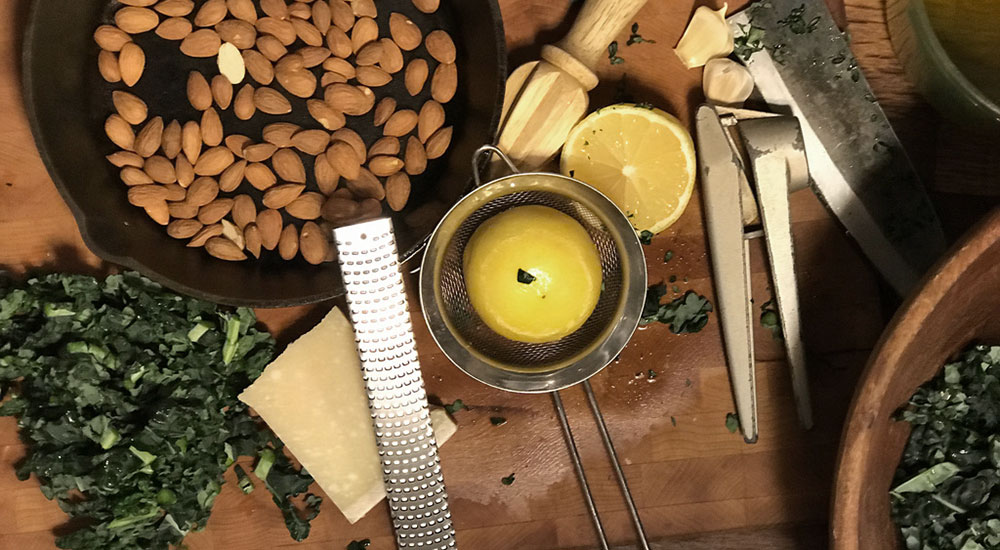 This is a Cherry Family Staple that every single person who has ever tried it, loves! Kale rose to fame 10 or so years ago. What was it doing before that? Maybe appearing in bean soups or sautées. Any how, many of us eat it regularly now and are better for it.
This recipe serves 4. We always double it because unlike most salads, this one is delicious day 2.
Ingredients:
1 bunch dinasaur kale (also know as Tuscan kale and Cavalo Nero) sliced into fine chiffonade. We usually include the stems but they can be removed before slicing if you desire. Pro tip: massage the sliced kale to relax the fibers for a more tender salad.
Dressing:
1/8 cup olive oil
juice of one lemon
1/4 cup grated parmesaan
1/4 cup almonds (toasted in a tablespoon of olive oil, salted then chopped)
sea salt to taste
Toss the all the ingredients together and salt to taste.