Membership
VILLA CREEK MEMBERSHIP
We offer our customers the benefit of automatic shipments in 2 different quantities, each with their own set of benefits. We ship twice per year. Wines are released in January for March shipment and in July for November shipment.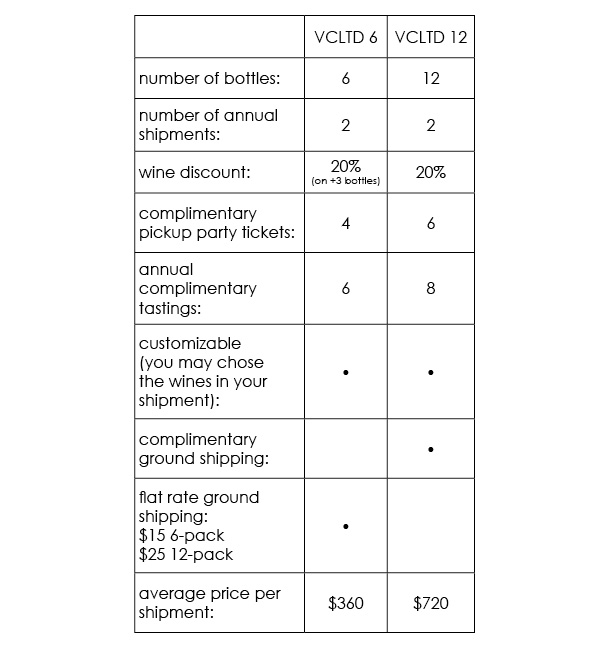 MAHA AUTOMATIC ALLOCATION
MAHA wines are the best wines of the vintage from our biodynamic and organic estate vineyard. Our best barrels are compiled into 3 representative wines; two reds and one white. We offer MAHA automatic allocations in 2 different quantities. These options are not customizable. Shipments are charged in the summer and wines are shipped in the fall as weather allows.