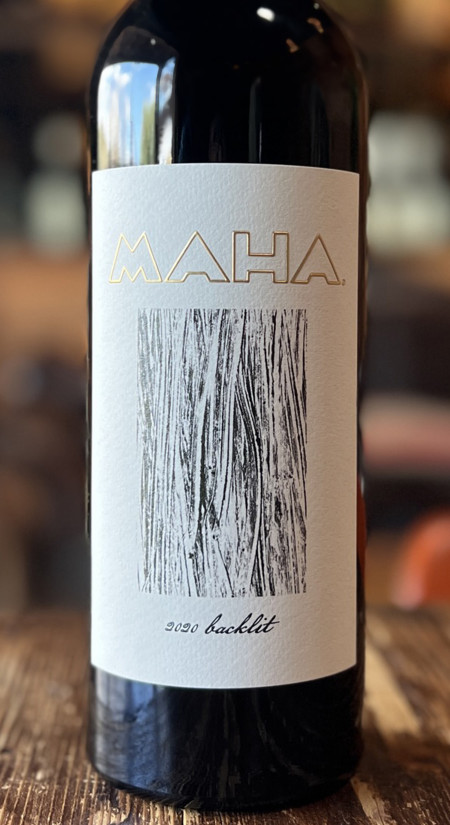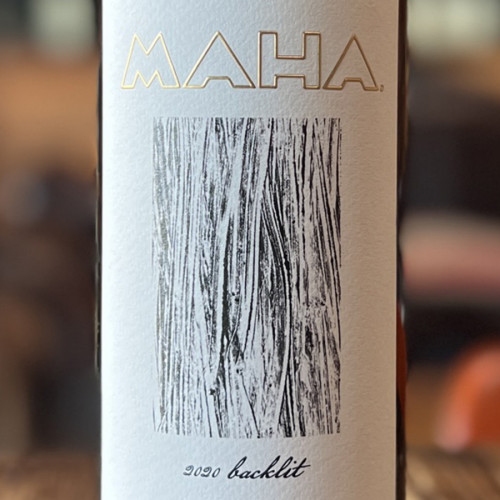 2020 BACKLIT
33% Syrah, 26% Petite Sirah, 18% Mourvedre, 16% Carignan, 7% Grenache
This is the first time Syrah has been the lead character in Backlit. Our MAHA Syrah is showing great promise. Its rich, complexpalate is like an everlasting gobstopper of flavors and texture. It's a unique medley of old world aromatics with a new world palate. Blended with the other varieties, you get a wine with unreal balance and umami. A sultry shade of oxblood entice you into a stunning nose of black fruits, violets, cardamomand asphalt. A medley of macerated plums with tamari, kissed with a fresh Shiso leaf, create a palate of elegance and power. The finish is pure, taught and vibrant signaling that a few years of cellaring would be beneficial. In the near term, an aerating decant several hours prior to enjoying, should suffice.
Drink 2024-2040
The Press:
"The 2020 Backlit is a Syrah-based effort that also includes a mix of Petite Sirah, Mourvèdre, Carignan, and Grenache. It's another killer bottle of wine offering remarkable purity and vibrancy in its darker berry fruits, pepper, violets, and gamey, meaty, iron-laced aromas and flavors. Full-bodied, concentrated, and powerful, it nevertheless stays flawlessly balanced and has gorgeous tannins as well as a great finish. It's another one of the gems in the vintage and is a shockingly good 2020." 96 Jeb Dunnuck
"The 2020 Backlit is elegant from the start, blending ripe blackberry, sweet herbs and blue flowers. Silky-smooth yet energetic in feel, this flows across the palate with ease, slowly drenching the senses in youthful concentration. There is simply so much going on here, finishing tremendously long and full of tension, with building tannins that clamp down hard. Yet through it all, a redeeming note of Violette Pastille lingers on. This is the firstvintage of Backlit where Syrah takes the lead, balancing out as a blend of 33% Syrah, 26% Carignan, 18% Mourvèdre, 16% Petite Sirah and 7% Grenache." 95 Eric Guido, Vinous Media
The Art: Above
Above surface of the earth, exist innumerable earthly elements that make up our ecosystem. Humans, plants, animals, insects, rodents, etc. This image represents all of them: tree trunks, flower stems, muscles and whatever the viewer sees. Encaustic monotype on rice paper by JoAnn Cherry.
< back to store