Summer Sunset Supper: #1, Saturday July 24th with Brian Reimer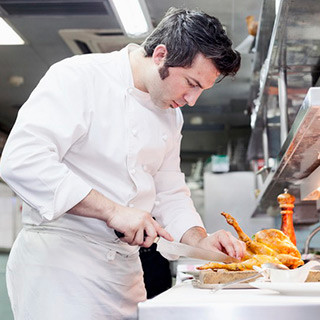 July 24, 2021
Chef: Brian Reimer, Farmshop, Santa Monica, California
Farmshop is the brain child of Jeff Cerciello. Jeff Cerciello's professional history reads like a culinary dream, El Bulli, The French Laundry, and Bouchon. He is rooted in humility and hospitality. It was at Bouchon in 1998 where Jeff met Brian Reimer. Born and raised in Northern California, Brian's culinary life was naturally derived from his paternal roots in agriculture and his maternal linage of fisherman, dairymen and farmers. During the last two decades, Brian has traveled the world working with Cal Stamenov, Thomas Keller, Michel Rostang, Jean Paul Vigato, Michael Schlow and Daniel Boulud. Under Daniel Boulud, Brian became the youngest and one of the few Americans to work as Executive Sous Chef at his namesake restaurant and moved on to open Chef Boulud's Beijing and Singapore restaurants. Working at Farmshop gives Brian the chance to demonstrate his understanding of global cuisine and to connect artisan producers to the community.
4 pm to 8 pm at the MAHA Estate.
$195/person reception and 4 courses paired with wine. Seating is limited. Reserve for parties of 2 to 8.