History
The past holds both heart and history, boldly decorating the landscape of what's to come.
The idea of making wine seemed like an unreachable dream when we moved to Paso Robles in 1996. We were brimming with passion about wine and the industry, and arrived with a cellar of inspirational wines from around the globe. We began with our Villa Creek label in 2001, and came to better understand the environment, the process and how the two communicate. Now, with greater knowledge, a clear vision and a deep respect for nature and its influence on making the finest wine, MAHA Estate has gracefully fallen into place.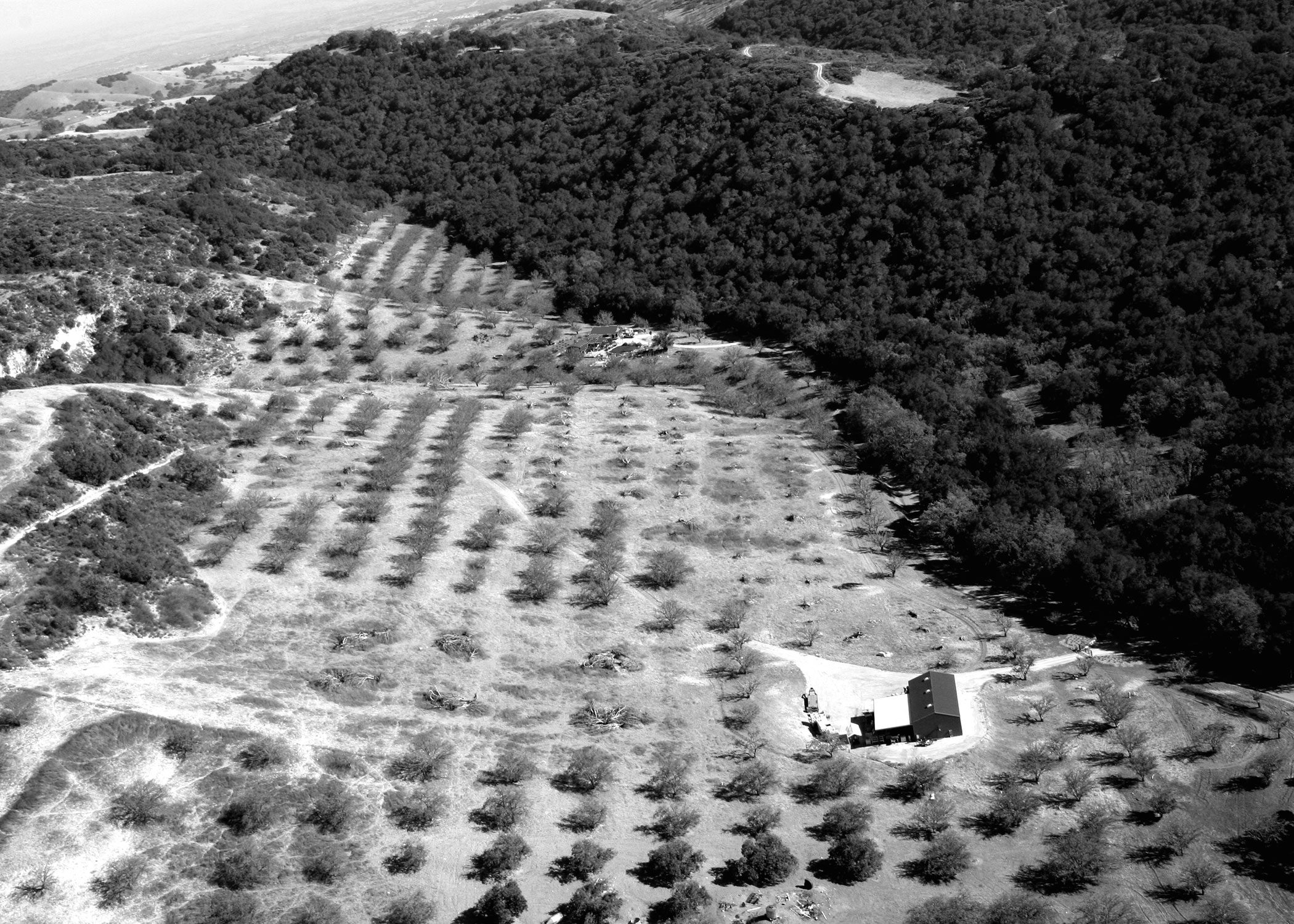 Circa 2000, we used to ride bikes by the old MAHA Ranch, gawking at the steep, south-facing limestone slopes. When a friend and local surveyor mentioned the owners were looking to sell a 60-acre portion of their 300-acre ranch, we jumped at the chance to purchase one of the last remarkable, west side grapevine parcels. Since 2001 we had been making wine under our Villa Creek label, with grapes purchased from west Paso Robles' most esteemed vineyards. Our hunt for ideal growing grounds had us looking for similar credentials – limestone soil, ocean-influence and high elevation. MAHA's steep, calcareous slopes, furnished with an old, unproductive walnut orchard, fulfilled these wishes. We moved on to the property in 2004, built the winery in 2006 to house our small winemaking operation, and set out preparing the land for grapes. In 2012, we planted our first block of Grenache (below). The next phase of our dream had begun.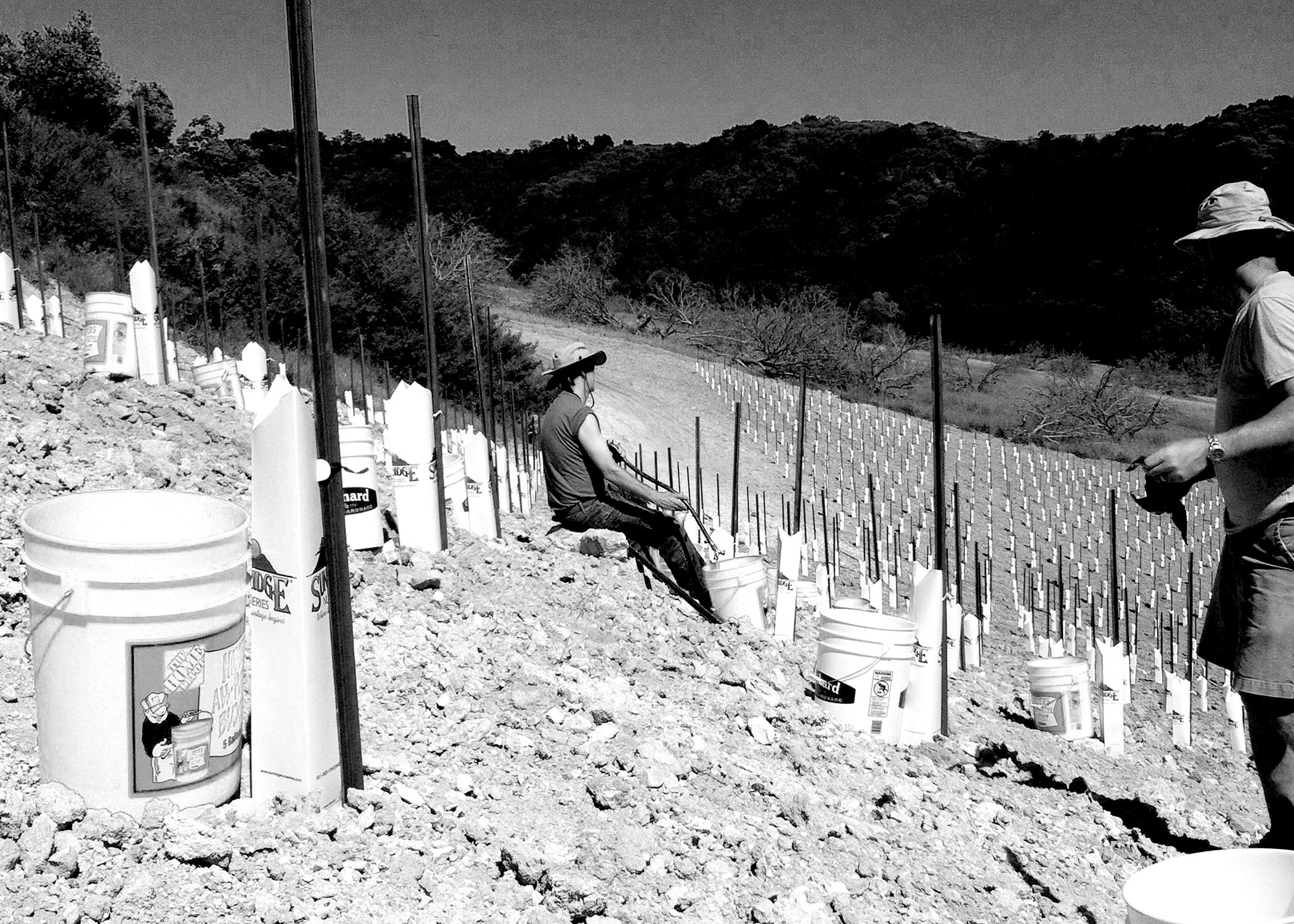 Cattle and dry-farmed wheat had been the region's agricultural mainstays, thanks to early Spanish settlers. Then in the early 1800's, an influx of settlers arrived in the area with visions of farming diverse orchard and vine crops. Unfortunately for the new farmers, their enthusiasm was gruffly met with drought, hardpan soil and frost, and most of the new crops failed to comply with these environmental stressors. The exception was wine grapes, which emerged with relatively good performance, despite nature's tricky rhythms and farmers' inability to irrigate. Through the many perceived failures, something else had undoubtedly been unearthed: the extraordinary possibility of growing grapes in harmony with these natural surroundings.
Here and now, we seek to make world-class wines that convey this unique place, full of heart, from past and present-day.