What is MAHA?
May 25, 2017
Cruising on mountain bikes in the late 90's, Cris and his buddy Justin used to ogle at the old walnut orchard and little red farmhouse just east of Willow Creek Road on Peachy Canyon. The south facing slopes dotted with limestone rocks would make a fabulous vineyard planting, they would muse. A piece of old farm equipment had the name MAHA stenciled on it in red paint and marked the entrance to this intriguing site that, years later, would become the home of Villa Creek Cellars and the MAHA Estate Vineyard. MAHA was the old family name of the folks who lived on the property and planted the walnut orchard in the 1940's. We learned that the land was for sale in 2002, contacted the owner, sealed the deal and moved out to the property. We put down a modular home to live in, built a small winery and got to work on developing the land for planting, which would be a 10 year process.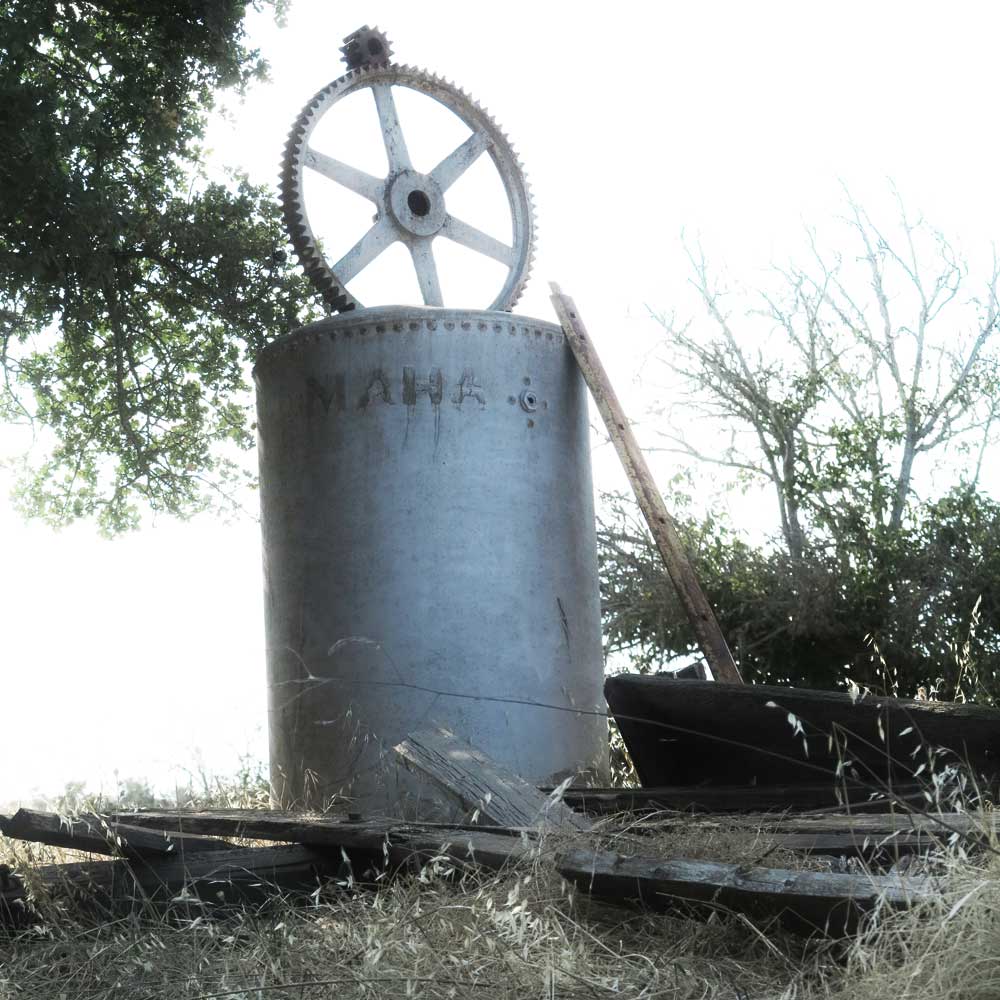 We decided to keep the name. It is most commonly described to mean great or abundant. As a Scottish sur name, MAHA means the rock. It also translates to reflect a higher place, a powerful connection with the supernatural and the moon. Urban Dictionary says a MAHA has a kind heart, a smile that lights up the world, an uncanny love of music and is brave and bold.
To us MAHA is our home and the home of our certified organic and certified biodynamic MAHA Estate Vineyard. It is a living, breathing ecosystem full of life, love and beauty.
Follow us on instagram @MAHAestatewine for vineyard pics and updates as well as news of our inaugural release off the property. ~ JoAnn