Instagram
---
CCOF Annual Conference
February 26, 2018
We attended the CCOF Annual Conference in Sacramento last week, the theme of which was Organic Hotspots. It's no secret that we are passionate about farming without the use of harmful pesticides and herbicides. We listened to a very well curated group of speakers discuss the state of organics and farming in general, in California and the nation. Speakers ranged from state legislators, and university educators to small and large organic farmers and producers, a handful of whom fall into 2 of these roles. Interesting tidbits and takeaways:
Insecticidal soap is problematic for bees.
Nitrogen run-off is of great concern and a focus.
Baking soda is used as an organic pesticide.
Of all the diagnosed "pesticide" illnesses, in California a greater percentage come from cleaning products than from agriculture.
Areas that have a higher percentage of organic farms have been shown to enjoy better socioeconomic conditions.
An immigration bill that favors a guest worker program seems to be favored by most. Workers pay taxes, are granted temporary visas to come and provide skilled services and can go home to their families in Mexico at the end of the farming season.
USDA estimates 2% of California's GDP comes from ag when in reality it is likely closer to 30+%. This impacts the amount of federal ag funding and grants we receive. A study is underway to prove this discrepancy.
On the average, 1% of the food on our plates comes from within a 400 mile radius.
The most disheartening fact was that only 3% of California's farms are certified organic.
The chairman of Stonyfield Farms, Gary Hirschberg, is incredibly articulate. His presentation was eye-opening. Search him on Youtube for some insightful, informative, research based information on organic farming.
We are more inspired than ever to change the face of agriculture in our community and in the state.
---
Inspirations
February 16, 2018
It's hard to grasp that I have just wrapped up my 17th vintage. There have been many wines that have started conversations amongst my peers over that time. Enjoying wine together and discussing how a wine was crafted, (how much new oak was used, were the grapes detstemmed, farming practices, etc,) is part of the process. I am inspired by a handful of regions and the winemakers in them. The regions that have been inspirations to me in recent years have been Chateauneuf-du-Pape, Gigondas, and Roussillon. All are driven by the grape that drives me, GRENACHE. They have some similarities to west Paso though are different worlds all together. Chateauneuf-du-Pape and Gigondas have outcroppings of limestone. Roussillon's soils are schist and granite though have a coastal proximity to the Mediterranean Sea.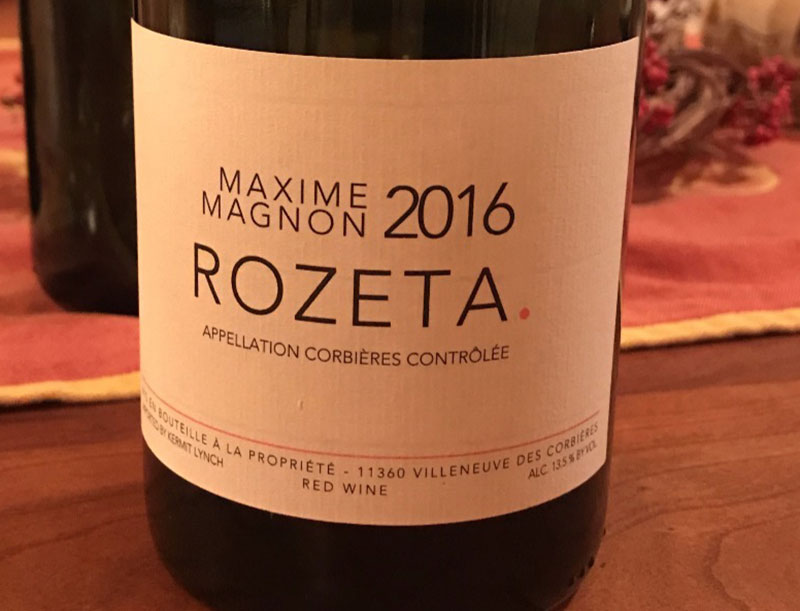 I find myself drawn to the modern traditionalist; those that are farming in the way of their forefathers and also have their finger on the pulse of great wines from around the world. They may farm biodynamically and enjoy white Burgundy, Barolo and Champagne. They don't just make wine, they live wine! A short list would be Julian Barrot, Louis Barroul, Philippe Cambie, Isabel Ferrando, Michel Gassier, Maxime Magnon and Gilles Troullier. All of these people have a drive, enthusiasm and passion for wine that inspires me to constantly look forward to become a better winegrower and winemaker. I encourage you to find a wine from any of these fine folks and pull a cork. Let me know what you think. ~ Cris
---
MAHA, Part II
February 9, 2018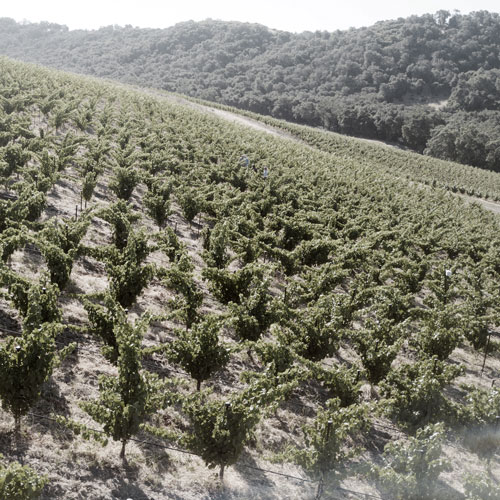 Eric Asimov of the New York Times recently wrote, "…the best way to improve the quality of what you drink is to think of wine as food. Simply applying the same aesthetic, medical, ethical and moral judgments to wine that many people do to food, results in drinking better wine."
In 2004 we moved onto the property and built our 3000 sf winery. The vineyard infrastructure would require funds and time we couldn't spare then so the grapes didn't arrive until years later. Our friend Stephan Asseo shared his concern of nematode populations in walnut orchards. Nematodes are a root louse that were a nuisance in France. We soon learned that Paso's walnut orchard nematode populations are minimal. Never-the-less, we decided to pull up the trees and let the land lay fallow for several years. In addition to skirting any potential nematode issues, it allowed time for the tree roots to decompose and time for us to rat-hole some vineyard money.
In 2010 we decided to get serious about planting. Grenache was and is the biggest part of our winery portfolio so we knew that would be our first 3 acre planting in 2012. After investing in a tractor, the per acre cost of planting rose considerably so we decided to plant another 10 acres the following year, this time with the advice of Jeff Newton and Kevin Wilkinson from Coastal Vineyard Care. They were looking for some traction in north SLO County and we were looking for some fresh insight. We knew Jeff was farming pretty much all of Santa Barbara County's top vineyard properties and were thrilled to have his insight.
Soil pits confirmed what our eyes told us, that we had 48 of 60 plantable acres. Soils are limestone covered with deep to shallow clay depending on your location on the property with the exception of one east facing "rogue" slope (potential wine name?). We arrived at the planting arrangement in the map below.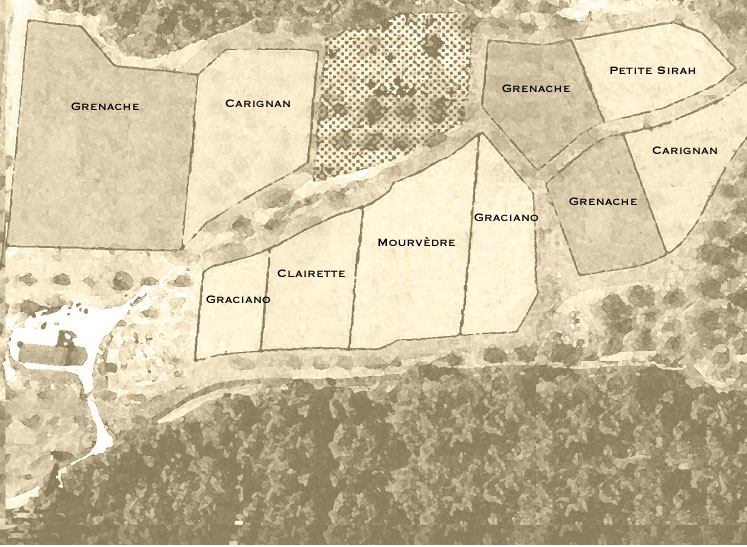 From the moment we set foot on the property, we had made the decision that we would avoid the use of chemicals, first and foremost because we live and work here. We are organic-living, home-grown-everything folks who cook dinner every night and, like increasingly more Americans, we like to know where our food comes from. The biodynamic world likes to use metaphors. My favorite is that we think of the farm as a human body with all the vital organs residing under ground. How can the result of such farming not result in amazing wine?! We must not forget, however, that the grapes require continued nurturing once they hit the sorting table and until the wine gets to the consumer. This is a concept that seems to be lost on many in the winemaking world. We received our Demeter biodynamic vineyard certification and Stellar organic farm certification in 2015 with the help of biodynamic consultant Phillipe Coderey.
We now have three wines from our estate in barrel. If you are currently a club or allocation list member, log in to purchase our just released 2016 Garnacha and 2016 Willow Creek Cuvée, both of which contain wine made with our MAHA Estate grapes. Join the waiting list for future allocations, including our all estate wines so you can taste the difference. ~JoAnn